Now that I have your attention, please be seated.
I have at an earlier instance complained on the structure and design of this wiki, and started a smaller redesign by myself. However, since I've worked almost completely by myself, my work is rather subjective. I would like any critisism, good as well as bad, on my ideas and creations.
The names are preliminary as well.
This is my preliminary outline for the main page . Compare it with the . It might currently just seem like a very long list, but I will need the space available on the Main page to structure it fully.
Secondly, I've improved the "Conlang Info"-template (according to me), which is now called the "Definition"-template.
In addition, I've created two new tables to replace the current "Picked languages"-template on the main page, the "Featured", and the "Editor's Pick".
The "Creating a Language"-template on the main page has also been changed to fit stylewise. Although it needs lots of improvement. Or maybe none.

I've also prepared a flag of the wiki based on the Babel flag, to fit into the wiki's colour scheme: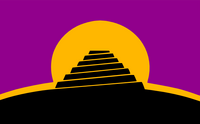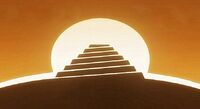 Your ideas for improvement and critisism will be greatly appreciated.
Cheers,

kyām dēkәr 10:49, April 14, 2012 (UTC)
Ad blocker interference detected!
Wikia is a free-to-use site that makes money from advertising. We have a modified experience for viewers using ad blockers

Wikia is not accessible if you've made further modifications. Remove the custom ad blocker rule(s) and the page will load as expected.